Main content starts here, tab to start navigating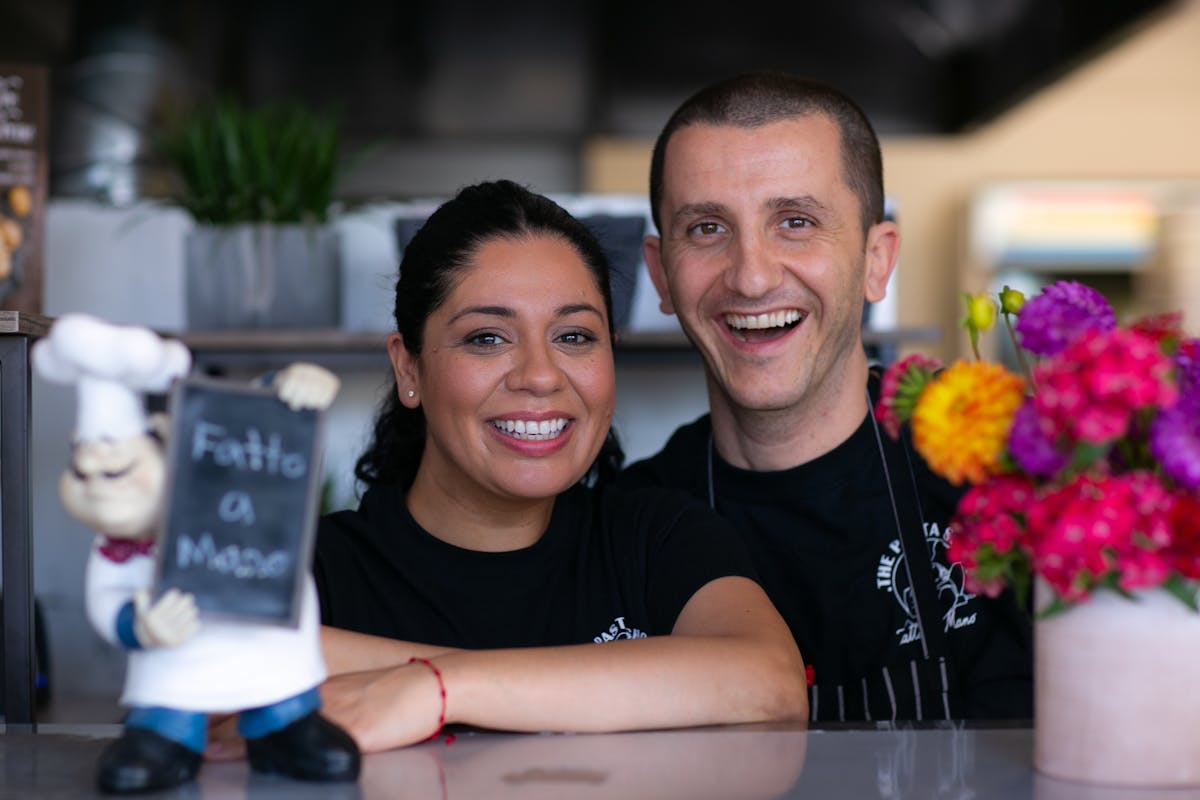 Marco and Arlene Pacelli
Owner
Born and raised in Italy, my brothers and I had the privilege of spending our childhood living in Milan during winter and in the Amalfi coast on summer time, a beautiful location on the south west coast of Italy, known for its breathtaking and picturesque views along the sea, its hospitable, gregarious and humble people and its mom and pops places where you can enjoy local delicatessen of memorable taste at reasonable cost.
Our great aunt, Concetta Mansi also known as Zia Concettina (Italian expression for: dear aunt Concetta), was the reason my brothers and I were so excited to go visit for the whole summer. Zia Concettina had always been highly protective of my Dad since he was a young boy, therefor when my brothers and I came along, we inherited the same love.
Every day, Zia Concettina would wake up early in the morning, pick up her favorite eggs from the hen-house down the street and make us the most tasteful homemade sabayon for breakfast; I can still taste the silky texture of those eggs in my palate; Her love was something very special that we could taste in every single dish she would prepare for us.
Zia Concettina was one of the nicest women I have ever met, she would entertain us by feeding us with the best homemade pasta, telling us fun stories about our dad when he was our young age and giving us the most unconditional love, any kid can ask for. Amongst the signature dishes of Zia Concettina, I recall her tomato sauce made from tomatoes grown in her backyard, slowly cooked for hours and infused with some of her intense basil. She would make so much of it that she would pasteurize some of it in jars and give it to my dad for the winter season.
Fast forward, twenty years later I travelled over thirty countries, lived in three continents and worked for some of the greatest hospitality companies in the world, yet I seldom found a dining spot that was authentic, affordable and convenient at the same time; a great meal does not have to be expensive or sophisticated!
From here on, I started envisioning a dining location where families and people of all background could enjoy authentic "everyday" Italian food at an affordable price with the convenience of ready to eat - ready to cook dishes, so that people who has no time to cook or don't know how to cook, can still sustain great eating habits, just like my childhood in Italy.
I look forward to meeting you in our pasta shop and share with you all that Italian culinary culture has to offer.
Arrivederci a presto!